Friend Codes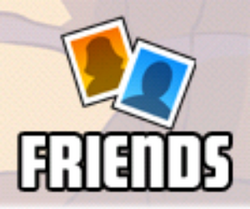 Please feel free to add your own friend code in the comments below so others may add you. Please try to refrain from commenting on other pages about friend codes.
Friend Codes
Friend codes are found under the 'Friends' tab, here there are three options: 'Connect to Facebook', 'Add Friend' and 'My Friend Code'
Crate and Locks
There is a crate with five locks on it next to your monsters at the home screen. This crate holds a mega rare monster, along with a 4th slot for another monster to join your team. To remove these locks, you must have OTHER PEOPLE add you. Adding someone else will unlock that users lock, not one of yours.
It is also possible to unlock locks using Credits (one lock costs 15 Credits).
Codes are in hexadecimal format (uses numbers 0-9 and letters A-F) and when you add someones it allows you to see their team and unlock a lock for them.
Glitches
You will be unable to buy a lock if you have no wi-fi connection. If attempted, this could result in lost credits.
If you add your own code, you will be able to unlock one of your own locks. It may or may not work.
Every time you go back from the add friend code menu, (where you input the code) the app can crash. Just relaunch it to make it work normally.